Cosmetic Dentistry – Avon, MA
Ready for the Smile
of Your Dreams?
You can keep your teeth healthy with a good oral hygiene routine, but over time worn-down enamel, dark stains, and noticeable gaps can leave your smile looking more worn than you'd like. If you're embarrassed when you have your picture taken or avert your eyes whenever you look into the bathroom mirror, it might be time to ask Dr. Malaviya and Dr. Sardhara about the options for cosmetic dentistry in Avon, MA offered at Avon Dental Group. Call us today for a consultation!
Why Choose Avon Dental Group for Cosmetic Dentistry?
Free Teeth Whitening
for Life
State-of-the-Art
Treatments
Customized Treatment Plans for Each Patient
Porcelain
Veneers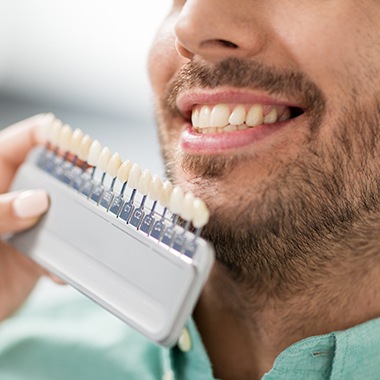 Porcelain veneers are often the key for giving your smile multiple improvements at once. While crowns hide the entire tooth, veneers are placed over just the visible surfaces, hiding any number of flaws. Cracks, discoloration, misshapen teeth, and small gaps can all be corrected at once with a strategic number of veneers. The procedure can be completed in as little as two appointments, but the results can last for up to 15 years or more.
Lumineers®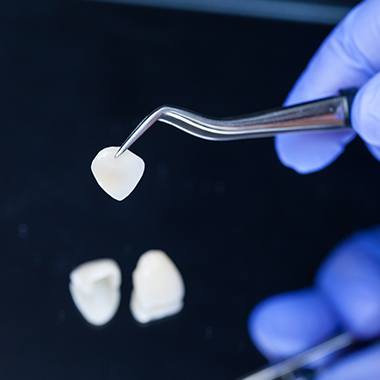 One disadvantage of veneers is that the require us to remove a small amount of enamel from the teeth they're placed on. (Otherwise, they might appear entirely too bulky.) However, there are circumstances where you might want to return to your original smile. If you want to keep that option open, ask us about Lumineers. They're even thinner than traditional veneers, so they can be placed on the teeth right away without the need for significant alterations.
Metal-Free Dental
Restorations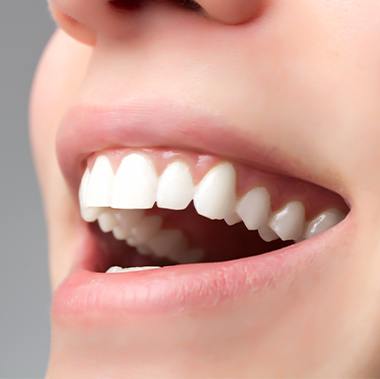 Metal fillings, crowns, and other restorations are useful, but today there are aesthetically superior options you can choose from. Crowns made out of tooth-colored ceramics can be shaded to match existing tooth enamel and will even reflect light in a similar way. They're also much safer for patients who have metal-related allergies. For patients that need cavities filled, composite resin is a similarly effective yet attractive solution. We're happy to recommend metal-free restorations whenever possible, particularly for damaged teeth near the front of the mouth.
Dental
Bonding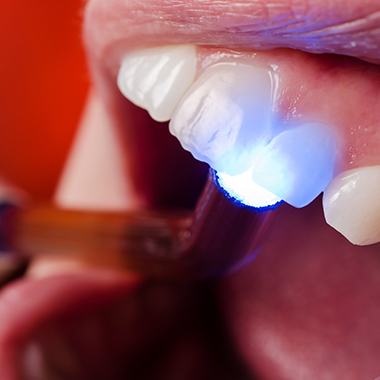 A thin gap or slightly misshapen tooth can be fixed relatively quickly with a direct bonding procedure. The treatment can be done in just one visit, during which we'll apply the same composite resin used for fillings directly to the area that needs to be improved. Don't worry about the change standing out; the material can be very easily shaded and molded to match the rest of the tooth. By making just a few subtle changes, you can significantly improve your smile for years to come.
In-Practice
Teeth Whitening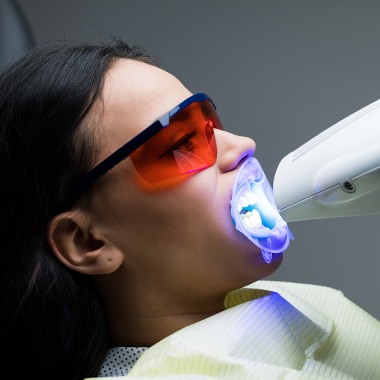 If you asked most people what kind of improvements they want to make to their grins, chances are many of them would say "whiter teeth." Food stains, age, and injuries can lead to noticeably yellowed, dark, and dull tooth enamel, but you can brighten these spots considerably in a single appointment thanks to our in-practice whitening services. It's perfect if you have an important event such as a graduation coming up where you want to be able to show off a beautiful smile for the cameras.
Learn More About In-Practice Teeth Whitening
At-Home
Teeth Whitening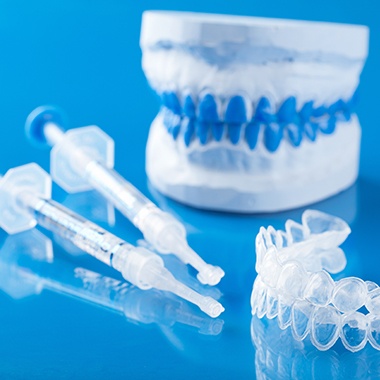 If you don't mind a more gradual pace, you can brighten your smile in the comfort of your own home. Our whitening kits include professional-grade whitening gel as well as custom application trays. Simply wear the trays with the gel for a certain amount of time each day according to your own schedule, and after a couple of weeks you'll see a noticeable difference. At Avon Dental Group, patients who commit themselves to maintaining excellent dental care can enjoy Free Whitening for Life using these convenient take-home kits.
Learn More About Free Whitening for Life
Learn More About At-Home Teeth Whitening
Gum Recontouring/
Crown Lengthening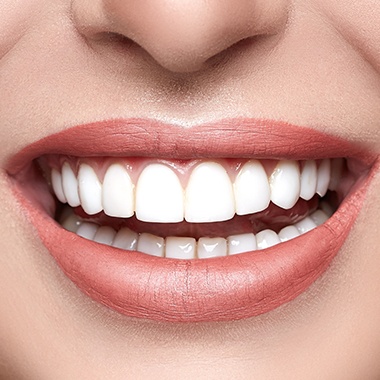 A great smile is framed by just the right amount of gum tissue. If too much of that tissue is visible when you pull back your lips, it can make your teeth look smaller in comparison. Dr. Malaviya and Dr. Sardhara can reshape the gum line so that you end up with a beautiful, balanced grin. A similar procedure called crown lengthening can be used to expose more of the enamel protecting your teeth, correcting smiles that look too short and creating room for dental restorations.
Virtual
Smile Designing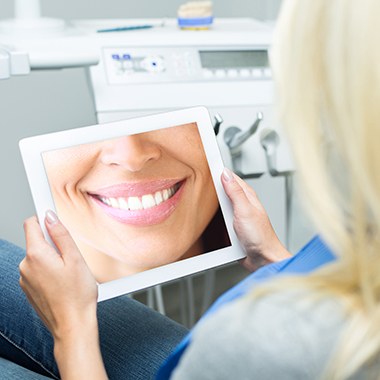 Choosing the right cosmetic procedure for you can be nerve-wracking if you're not completely sure what the results will look like. Thanks to virtual smile designing techniques, we can give you the confidence you need to make the best decisions. By simply adjusting an existing photo of your teeth, we can give you a clear idea of what your teeth will look like after the treatment. If you want a second opinion, feel free to take the images home and show them to your loved ones!
Botox® Cosmetic/
Dermal Fillers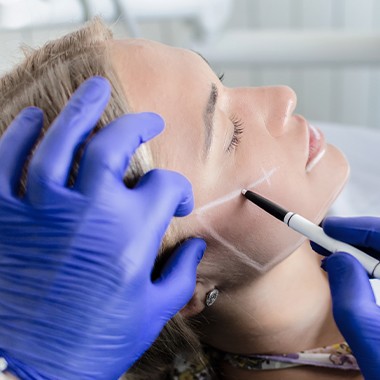 Botox and dermal fillers actually have multiple uses in dentistry – and of course, one of those uses is reducing wrinkles to maintain a more youthful appearance. Botox is especially useful for improving frown lines and crow's feet; by temporarily paralyzing the muscles in your face, it can stop the slight movements that cause wrinkles to form in the first place. And with dermal fillers, we can improve the contours of the face and improve some of the volume that might have been lost over the years.
Smile
Makeovers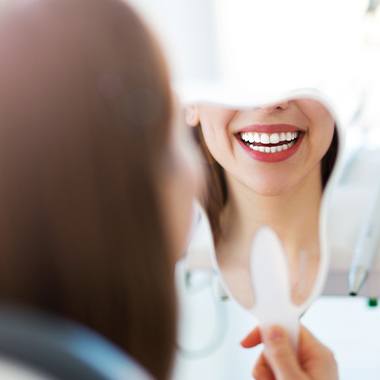 What exactly is it that you dislike about your teeth or the rest of your smile? Are there just too many aspects that you want to correct? At your cosmetic consultation, you can tell Dr. Malaviya and Dr. Sardhara all about your smile goals; after considering your needs, they can create a comprehensive treatment plan that includes porcelain veneers, whitening, gum recontouring, Botox, and other services that will leave your grin looking better than ever.