Dental Checkups & Cleanings – Avon, MA
Early Prevention for Oral Health Problems
Everyone knows that brushing and flossing your teeth are some of the most important ways to maintain your oral health. However, you can only go so far with at-home oral hygiene. When it comes to completely preserving your pearly whites, you'll need help from your dentist to avoid future oral health complications. That's why you'll want to consider scheduling dental checkups and cleanings with our team at Avon Dental Group. With our preventive care, we can monitor your smile, address developing issues before they worsen, and polish your teeth to keep your grin healthy and beautiful! Keep reading or give us a call to schedule your next biannual visit.
Why Choose Avon Dental Group for Dental Checkups & Cleanings?
Expert & Dedicated Dental Staff
Accepts Dental Insurance & Financing
Friendly & Highly-Experienced Dentists
Why Are Regular Dental Checkups & Cleanings Important?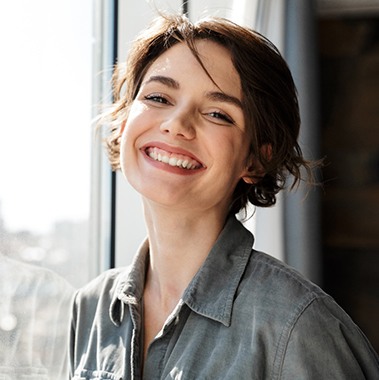 After looking in the mirror, you might think to yourself: "My smile looks and feels great. Do I really need to see my dentist every six months?" Even if you feel like your pearly whites are in good condition, there are a few reasons you'll still want to consider scheduling a routine dental checkup and cleaning, including:
Avoid uncomfortable & costly future problems – Many oral health issues form without being detected until they begin to cause discomfort. With dental checkups, our team can catch and address problems early on, saving you pain, time, and money from needing costly treatments.
Spot systemic health concerns in advance – Over 90% of systemic health problems typically begin in the mouth. During your visits, we'll assess your mouth and scan for indications of issues like diabetes, acid reflux, heart disease, oral cancer, and more.
Maintain a bright & healthy smile – Even if you brush and floss daily, your dentist will be able to polish your smile and effectively remove more stubborn stains that you can't remove on your own.
What to Expect During a Dental Checkup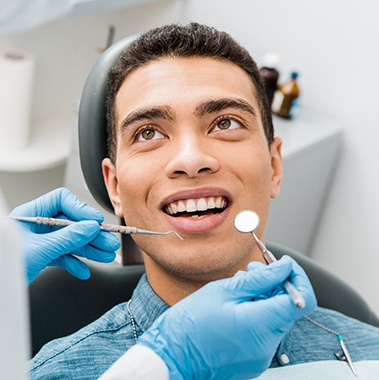 When you come into our office for a checkup, your dentist will first want to catch up with you and review your medical history. They'll also want to understand any symptoms or discomforts you may be experiencing and answer any questions you might have. They'll conduct a thorough oral examination to check your teeth, gums, and other oral structures. Our team may even take X-rays to get a better understanding of your situation below the gum line.
Your dentist will then discuss their findings and suggest treatment options to address any developing problems they may have detected. This might involve performing tooth-colored fillings or dental crowns, or updating your oral hygiene routine to help improve your at-home dental care. Any procedures they recommend will depend on your specific case.
What to Expect During a Dental Cleaning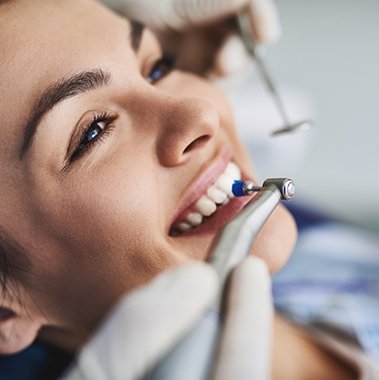 During the last half of your dental visit, your team will dedicate time to cleaning your pearly whites. With a keen eye and special tools, one of our dental hygienists will thoroughly remove any plaque and tartar that has built up around your teeth. We'll then use a professional-grade polishing paste to buff your enamel, effectively cleaning off any pesky particles and surface stains from the surface. You'll be able to walk out of our office with a fresher and brighter smile, which will significantly lower your risk of oral health issues in the process!