Preventive Dentistry – Avon, MA
Services to
Keep You Smiling
Here at Avon Dental Group, our highly trained dentists and experienced team can help you protect your smile through regular exams and cleanings. By visiting Dr. Malaviya and Dr. Sardhara once every six months for preventive care, you'll save valuable time and money in the long run by taking care of oral health issues such as tooth decay long before they have a chance to cause extensive damage. If you want to set up your next appointment, contact our dental office today for preventive dentistry in Avon, MA.
Why Choose Avon Dental Group for Preventive Dentistry?
Friendly,
Well-Trained Team
In-Network with Many
Major Insurance Plans
Highly Trained
Dentists
Dental Checkups
& Teeth Cleanings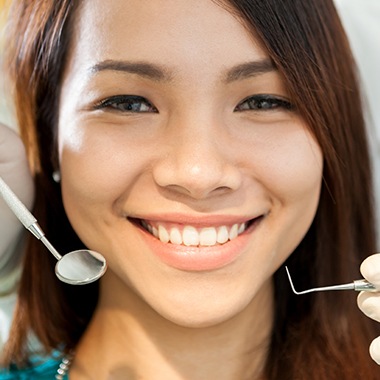 Sometimes a dental problem can develop quietly in your mouth without you ever realizing it, even if you remain dedicated to a rigorous oral hygiene routine. During your regular visits, we'll check the teeth, gum tissue, overall bite, and any restorative work (such as a crown) and create a plan to address existing issues quickly. Also, we will thoroughly yet gently clean away any plaque and tartar that you've been unable to remove on your own, leaving you with a refreshed smile.
Learn More About Dental Checkups and Cleanings
Oral Cancer
Screenings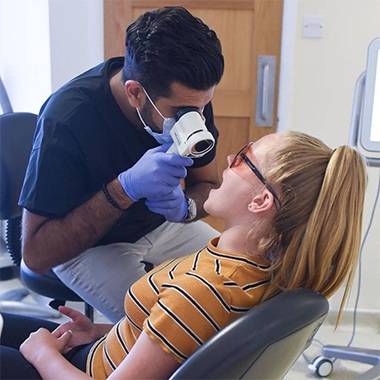 You might not have realized that whenever your dentist checked your mouth for cavities, they were also looking for symptoms that could point to oral cancer. This disease kills roughly one person every hour each day, but patients that are diagnosed quickly tend to have better odds of survival. Dr. Malaviya and Dr. Sardhara have been trained to recognize discolored patches and other warning signs of cancer so that they can help you develop a plan for seeking full diagnosis and treatment.
Fluoride
Treatments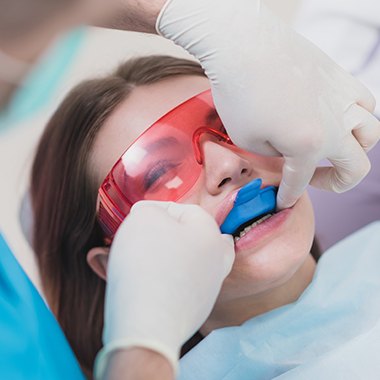 If you have a condition that leaves you more vulnerable to cavities than usual – such as dry mouth or gum disease – we can give your smile a little extra protection with a fluoride treatment. The properties of fluoride allow it to remineralize the enamel on your teeth, which is frequently under attack from the acids found in plaque and certain foods. Getting plenty of fluoride will help make the enamel stronger. This makes decay less likely to occur. This treatment is often recommended for children, but patients of all ages can benefit from it.