Dental Insurance – Avon, MA
Bring Your
Dental Insurance
Did you know that if you have dental insurance you have the opportunity to save a lot of money on your dental care? When you take full advantage of your insurance benefits, you keep your smile healthy and potentially avoid major, expensive problems down the road. At Avon Dental Group, our team knows how to process claims and help you maximize your coverage so that you save as much as possible.
How
Dental Insurance Works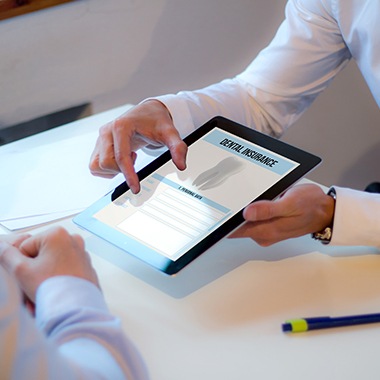 Dental and medical insurance plans are kept separate because they are fundamentally different. Although you pay a monthly premium for each of them, your medical insurance focuses mostly on treating existing issues. In contrast, coverage in dental insurance emphasizes the importance of preventing problems in the first place. This means that you get the most value out of your benefits when you visit us regularly and catch issues early on.
What Your Dental Insurance Plan Covers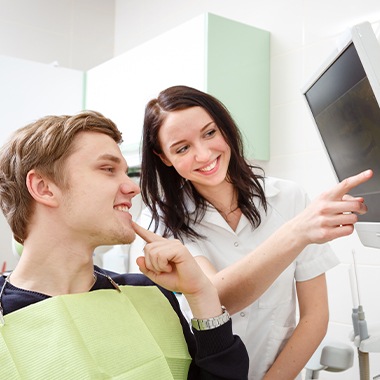 Although each dental insurance plan is unique, we see some similarities over most dental insurance companies. Here is what typical coverage looks like:
80 to 100 percent coverage for preventive care (e.g., cleanings and checkups).
70 to 80 percent coverage for minor restorative services (e.g., tooth-colored fillings).
50 percent coverage for major restorative services (e.g., dental crown, bridge).
Your specific plan may resemble this or may differ. Our team can explain your coverage to you so that you know exactly what to expect and how much you'll owe out of pocket.
In-Network Savings & Out-of-Network Providers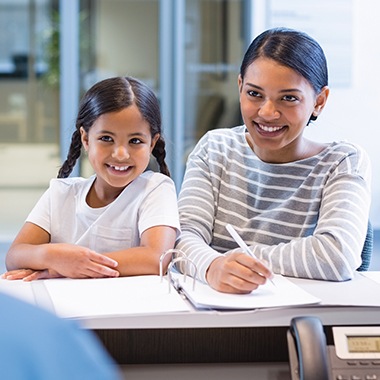 We realize that insurance terminology can be confusing. For example, what's the difference between being "in-network" and "out-of-network"? When we say that we are in-network with an insurance plan, we're saying that we've agreed to a discounted rate, with the savings passing on to you. Basically, you have more chances to save when we're in-network with your plan.
We are in-network with the following insurances:
Delta
BlueCross
Metlife
Aetna
Cigna
If, however, we are not in your insurance's network, we can still file claims for you and help you get the highest reimbursement possible.