Dental Crowns – Avon, MA
The Natural-Looking Answer To Preserving Your Smile
Even if you're diligent about brushing and flossing every day, accidents can occur that can cause a tooth to break or become damaged. Instead of living in discomfort and making the problem worse by leaving it untreated, you can restore the function and feel of your natural smile with a dental crown. Many of our patients at Avon Dental Group who receive this restoration are able to continue using their once-damaged pearly whites for the rest of their lives after it's strengthened and protected with one of our customized crowns.
Why Choose Avon Dental Group For Dental Crowns?
Customized Dental Restorations
Putty-Free Digital Impressions System
Personalized Dental Treatment
What Are Dental Crowns?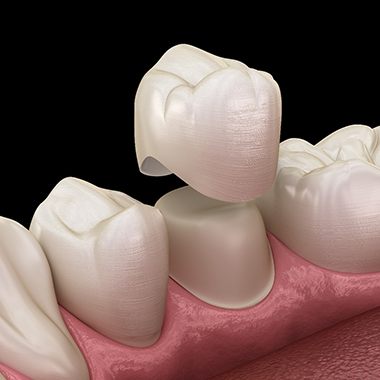 Dental crowns are custom-crafted restorations that can be made from a variety of materials. However, most of our patients have theirs made from natural-looking porcelain or ceramic, which can be customized to flawlessly blend in with their surrounding teeth. They fit over the biting surface of damaged teeth to restore their shape, size, and structure, and to offer them added protection and durability.
What Problems Can They Address?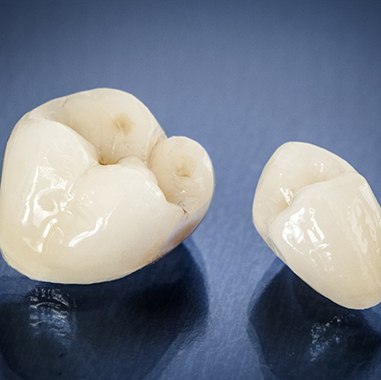 Many patients are surprised to learn how versatile dental crowns in Avon are. They can address a variety of oral situations, including the following:
Severe dental decay that requires a large filling that can't be supported by the remaining natural tooth structure alone.
Forced trauma that leaves a tooth severely fractured or broken.
After root canal therapy, we use a dental crown to restore and protect your treated tooth.
To secure fixed bridges, dental crowns are placed on either side of the replacement teeth.
If you have any questions or believe that you could benefit from a customized crown, don't hesitate to contact our office to schedule a consultation and learn more.
The Process of Receiving a Dental Crown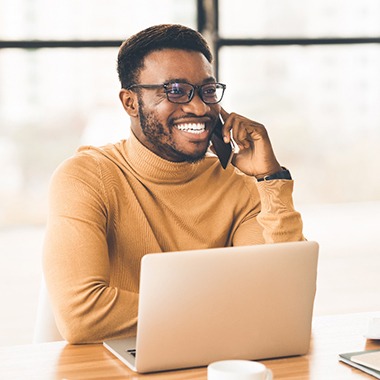 The process of getting a crown takes place over the course of two appointments. It can be broken down into four primary steps, which are listed here:
Preparing your natural tooth to receive the dental crown.
Taking digital impressions of the prepared tooth to send to our dental laboratory.
Applying a temporary crown to the tooth.
Once your permanent crown arrives at our office, we'll call you in to cement it in place.
Before you leave, we'll also provide you with some maintenance instructions to help you get the most out of your restoration. With the proper care, it can last for up to 15 years. However, if you experience any sensitivity or out-of-the-ordinary symptoms, don't hesitate to contact our office.