September 2, 2020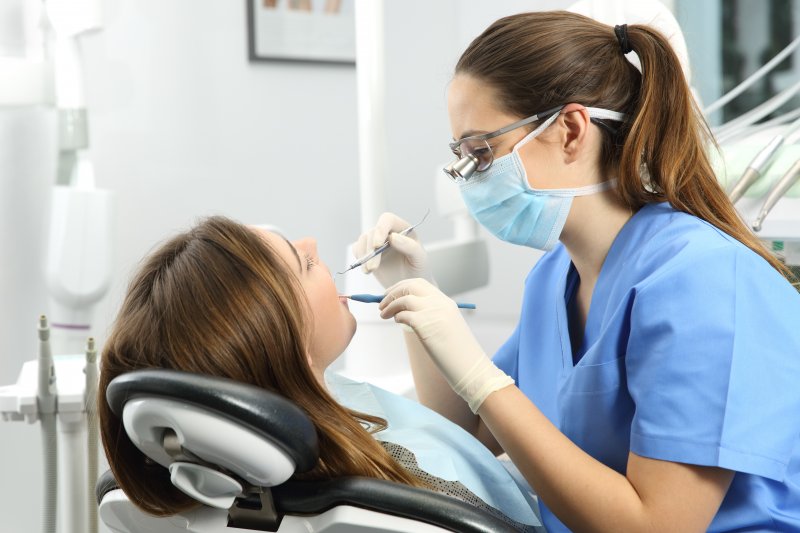 If you have a busy schedule and you aren't feeling any pain in your mouth, you may think that skipping a dental cleaning may not be such a big deal. After all, you can clean your teeth at home just as good. This is where you'd be incorrect. Going to the dentist may not be your favorite activity in the world, but boy can it save you a lot of trouble in the future. Continue reading to learn about the different things that could happen if you are missing your dental appointments.
Tooth Decay
Cavities are the most common threat to your oral health. It often starts small and you may not even know it's there for a while because it won't be painful. When you go in for your regular checkup, your dentist will look for existing tooth decay so it can be treated early on. If left to progress, you could require a more invasive and costly procedure like a root canal or extraction. Your dental hygienist will remove buildups of plaque from areas that you have missed so it will be less likely to result in decay in the near future.
Periodontal Disease
Your smile relies on healthy gum tissue. Gum disease is extremely common. In fact, approximately half of adults over the age of 30 are suffering from it. That being said, this condition is also easily preventable with good oral hygiene and regular checkups. When you see your dentist, they will check for early signs of periodontal disease. This way, it can be treated early on while it is still reversible. If it is left untreated, it could progress to later stages and cause issues like gum recession, loose teeth, and tooth loss.
Health Issues
When you go in for your regular dental visits, your dentist also checks for other abnormalities by examining your tongue, throat, face, and neck. Often time, this can be the first indication that something serious is going on elsewhere in your body. If you aren't attending your dental appointments, it may take much longer to detect issues like oral cancer, kidney failure, diabetes, heart disease, and hypertension.
Discoloration
There are many different reasons that you could encounter staining and discoloration. But when you get a professional cleaning, your hygienist polishes your teeth using a gritty paste that helps to reduce surface stains. If you are skipping this step, you may end up paying a lot more for cosmetic treatments in the future instead of preventing discoloration now,
Even though it may not seem like a big deal, skipping a dental cleaning can have negative consequences in the future. Preventive care is key to maintaining a healthy smile.
About the Author
Dr. Mrugank Sardhara is a well experienced general dentist whose career spans over a decade so far. He earned his Doctor of Dental Surgery from the University of Michigan and graduated in the top ten of his class. He is a member of the American Dental Association, Academy of General Dentistry, and several other professional organizations. For more information on keeping your smile healthy or to schedule an appointment at Dr. Sardhara's office in Avon, visit his website or call (508) 587-8300.
Comments Off

on What Happens When You Skip a Dental Visit?
No Comments
No comments yet.
RSS feed for comments on this post.
Sorry, the comment form is closed at this time.