November 24, 2020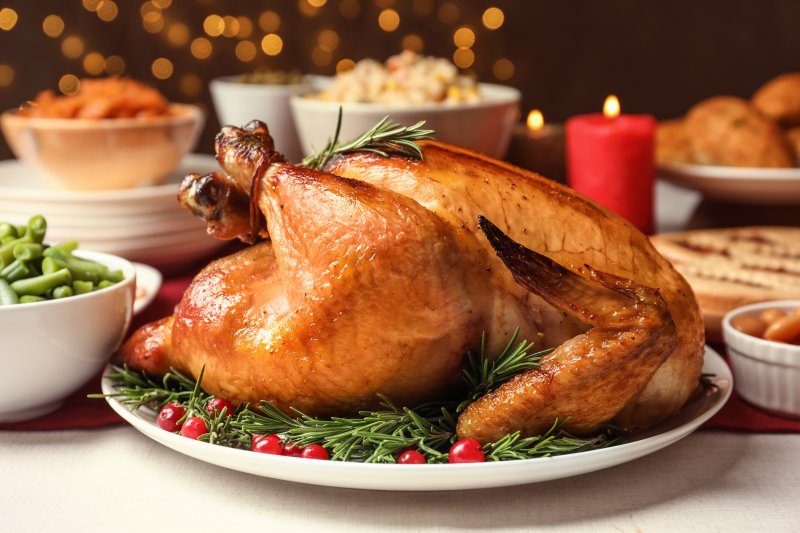 Thanksgiving Day is all about spending time with your family, enjoying a delicious homecooked meal, and thinking about all of the things that you are grateful for. One of these things should be your teeth. After all, you use them every single day to eat, speak, and smile. In order to keep doing these things and avoid dental issues, it's important you take care of your teeth this holiday season. Here are a few holiday oral health tips from your dentist so you can keep your smile healthy.
Bring Your Floss
If you're having your Thanksgiving feast at another family member's house, don't forget to bring some floss with you. For some families, Thanksgiving is a full day of appetizers, entrees, desserts, and late-night leftovers. You should floss whenever you take a break from eating so you can dislodge all that food from between your teeth.
Avoid Sticky Sweets
While there are some delicious Thanksgiving dishes that provide goo things for your smile, other ones cause nothing but damage. As much as you want that cranberry sauce, gravy, and pecan pie, you should steer clear from them as much as you can so that you prevent the harmful bacteria that causes tooth decay. When you do decide to have one of these treats, rinse your mouth out with water afterwards so you can limit their harmful effects.
Fill Your Plate with Protein
Starchy side dishes like stuffing and dinner rolls aren't the best thing for your smile. High protein foods, on the other hand, provide more benefits. Remember to save a large portion of your plate for turkey and vegetables. Red and orange veggies generally are high in vitamin C while leafy green veggies are a good source of calcium. Don't go too heavy on the gravy!
Cut Out the Wine
Many people like to enjoy their Thanksgiving dinner with a glass of wine. The problem is that the acid in wine will both stain your teeth and weaken your protective enamel. Enamel plays a crucial role when it comes to protecting your teeth from decay. If you want to sip on an adult beverage with your meal, pour yourself a light beer or gin and tonic instead.
This Thanksgiving, give your smile a break by remembering the tips listed above. This way, you can get through the holiday season without requiring extra time in the dental chair.
About the Author
Dr. Mrugank Sardhara is an experienced dentist who has been working in the field for over a decade. He earned his DDS from the University of Michigan, graduating in the top ten of his class. He is currently a member of the OKU (National Dental Honor Society), Phi Kappa Phi (Academic Honor Society), American Dental Association, Academy of General Dentistry, and Massachusetts Dental Society. For more information on keeping your smile healthy or to schedule an appointment, visit his website or call (508) 587-8300.
Comments Off

on 4 Ways to Appreciate Your Teeth This Thanksgiving
No Comments
No comments yet.
RSS feed for comments on this post.
Sorry, the comment form is closed at this time.