June 22, 2021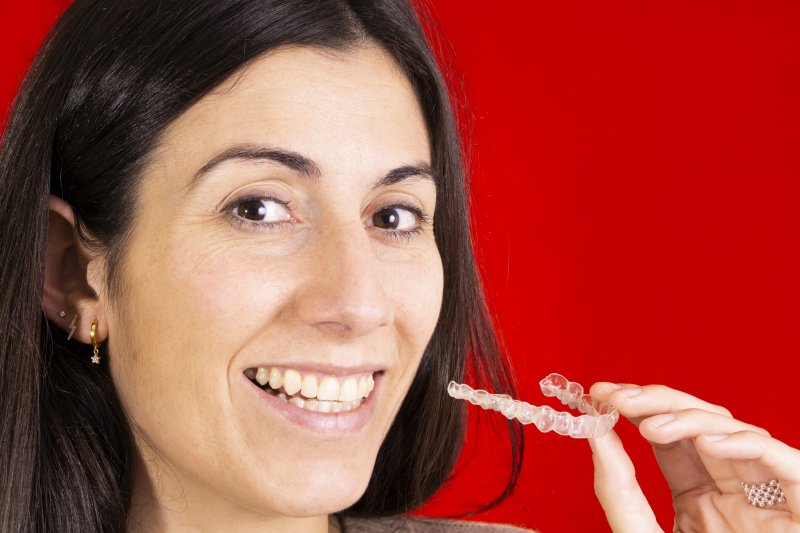 Are you happy with your smile? Most of us weren't born with that perfect smile we've always hoped for. However, we do live in a time where we don't necessarily need to settle for characteristics that make us feel any less than confident. Invisalign in Avon is an excellent teeth straightening option that uses clear aligners instead of metal brackets and wires, but do you still need to worry about cavities? Continue reading to learn about your risk.
Can You Get Cavities During Invisalign?
No matter what teeth straightening option you have, it is still possible for you to develop cavities. Just because you're wearing clear aligners doesn't change the fact that you need to be practicing excellent oral hygiene in order to prevent tooth decay. When you are wearing aligners, if you aren't cleaning your teeth properly after eating and before putting them back in, you can trap harmful bacteria against your teeth. Ultimately, you have an even higher chance of developing cavities.
What Do You Do If You Get a Cavity with Invisalign?
If you end up with a cavity during your Invisalign treatment, you should see your dentist right away. It is important to catch this type of issue early on to prevent the problem from worsening. Dentists can usually restructure the size and shape of your tooth by using your aligners to shade the filling. This will eliminate the need for you to have new aligners made to fit properly.
How Can You Avoid Cavities During Orthodontic Treatment?
Here are some helpful tips for avoiding cavities when you are undergoing Invisalign treatment:
Keep up excellent oral hygiene: The best way to avoid cavities and other dental health issues is by maintaining a good dental hygiene routine. Remember to always brush and floss after you eat and before you put the trays back into your mouth.
Keep your Invisalign aligners clean: You will need to keep your aligner trays clean to prevent them from becoming stained and reduce your risk for tooth decay. By brushing and soaking your aligners, you remove harmful bacteria and food particles.
Visit your dentist: Throughout your treatment, you should attend regular checkups to ensure that your treatment is going as planned and that you have good dental health overall. When you have your teeth cleaned, this will help to clear away plaque and cavity-causing bacteria from the mouth. It also allows your dentist to find and treat potential problems before it can throw off your treatment plan.
Invisalign doesn't exempt you from tooth decay, but taking great care of your teeth and aligners will significantly reduce your risk. Use the tips listed above so your treatment goes as smoothly as possible.
About the Author
Dr. Purvesh Malaviya is an experience dentist who has been working in the field for nearly 15 years. He earned his dental doctorate from Boston University and has received advanced training for Invisalign Clear Braces. Currently, he is a proud member of the American Dental Association, the Academy of General Dentistry, and the Massachusetts Dental Society. For more information or to schedule an appointment, visit his website or call (860) 397-6245.
Comments Off

on Can You Get Cavities During Invisalign Treatment?
No Comments
No comments yet.
RSS feed for comments on this post.
Sorry, the comment form is closed at this time.