August 11, 2021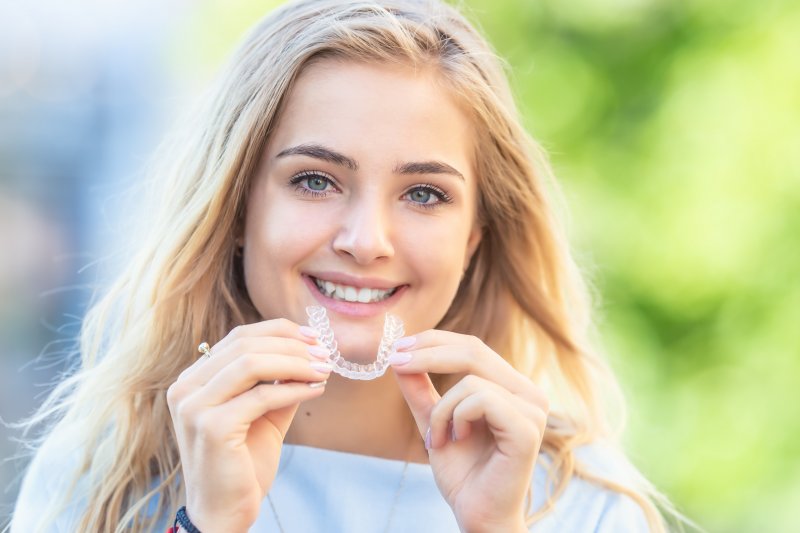 Many people like to spend their summer days lounging by the pool or traveling to new destinations. If you're a part of the latter, you may be nervous to be away from home while undergoing Invisalign treatment. Although the whole experience may seem daunting, it doesn't have to be that way at all! To help you out, a dentist in Avon shares a few tips to keep in mind while traveling with Invisalign. Simply continue reading to find out how you can stay on track with your treatment plan.
Pack Your Dental Care Essentials
While packing your suitcase, make sure you prepare a kit that contains all your dental care essentials. If you've traveled in the past, you likely already have an oral hygiene kit that has everything you need for traveling with Invisalign. Just in case, here are some essential travel items your kit should include:
Toothbrush – Make sure you pack multiple travel toothbrushes in various convenient locations (i.e., your suitcase, carry-on, handbag). By doing so, you'll always be able to clean your teeth after eating or drinking!
Floss – Don't forget to pack some dental floss as well. It's necessary so you can clean between your teeth at least once a day.
Mouthwash – Rinsing with antiseptic mouthwash is a great way to clear any lingering debris that brushing alone can't eliminate.
Extra Aligners – Are you going to be away from home for a few weeks? If so, you'll probably need to change your aligners during that time. Be sure to have some extra sets with you and keep them in a safe place!
Stay On Top of Your Routine
Even though summer vacation is a great time to wind down and take a break from your responsibilities, that doesn't necessarily apply to your oral health. To keep your smile in optimal condition, you must continue to brush at least twice a day and floss daily. Also, don't forget that you're still required to meet the recommended wear time of 20 to 22 hours per day. If it helps, set a timer while eating or drinking so you don't fall behind on your progress!
Take Extra Aligners
If you're going to be away from home for more than a few weeks, make sure you take an extra set of aligners with you. That way, you can easily stay on track with your treatment plan while traveling. If you lose an aligner, contact your orthodontist, and they'll provide you with instructions on what to do in the meantime.
Make Sure the Tap Water Is Safe
Depending on your destination, you might need to be careful about the water you're using. If tap water is deemed unsafe to consume, you should not use it to clean your teeth or rinse your mouth. Instead, use bottled water. It's always good to have one on hand just in case you need it!
If you're traveling with Invisalign, don't forget to follow the tips outlined above. That way, you can enjoy your vacation without having to worry about it ruining your treatment plan!
About the Dentists
Dr. Purvesh Malaviya and Dr. Mrugank Sardhara each have an impressive background in the dentistry field. They both share a passion for helping patients of all ages achieve their happiest, healthiest smiles. Together, they offer everything you and your family need to maintain good oral health. If you have any questions about traveling with Invisalign, they can be reached via their website or call (508) 587-8300.
Comments Off

on Are You Traveling with Invisalign? Here Are Tips to Keep in Mind
No Comments
No comments yet.
RSS feed for comments on this post.
Sorry, the comment form is closed at this time.