September 7, 2021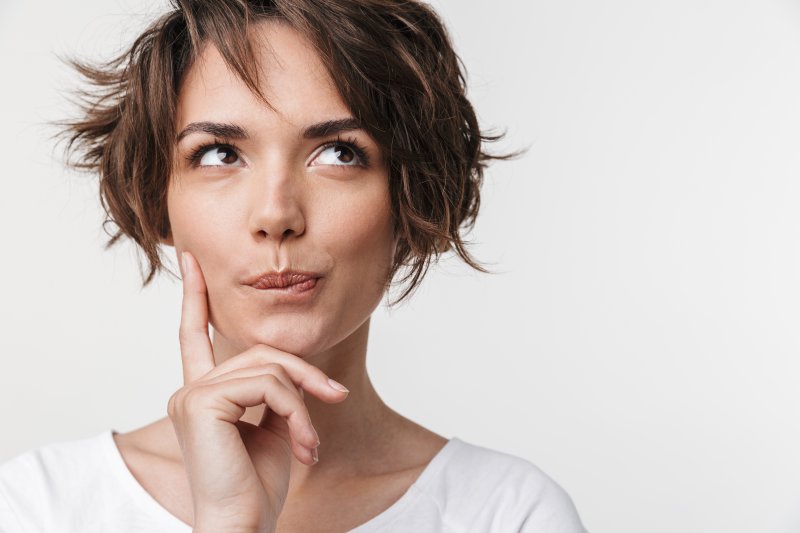 Are you looking for ways to restore your teeth and enhance your appearance? If so, you might be thinking about getting veneers or crowns. They're both dental restoration methods that can improve the look and function of your teeth. Although they can both help you accomplish similar results, there are some notable differences between them that are important to consider when making your decision. To help you out, we've created a simple guide that explains the differences between the two treatments and how to choose the best one for your smile.
What Are Veneers?
Veneers are ultra-thin sheaths of dental-grade porcelain or ceramic. They adhere to the front-facing portions of teeth, masking all kinds of flaws and imperfections. Some common issues they can address include cracked, chipped, stained, discolored, and even misaligned teeth. Although it's not recommended, veneers can be placed on molars, or the back teeth, as well. However, this is hardly done because the molars are exposed to a lot of force when chewing.
What Are Crowns?
Dental crowns are three-dimensional restorations that can be custom-made from a variety of materials. In most cases, dentists make them from natural-looking porcelain or ceramic because those materials can be customized to match the size, color, and shape of your surrounding teeth. Crowns are often recommended when a tooth is severely decayed or damaged. One of the perks of this type of restoration is that you can simultaneously enjoy improved oral health and an enhanced appearance.
The Difference Between Veneers and Crowns
When deciding between veneers and crowns, here are some key differences you should take into consideration:
Shape – A veneer is a wafer-thin shell that's bonded to the visible portion of a tooth. On the other hand, a crown is a three-dimensional restoration that encases an entire tooth.
Purpose – Since veneers are designed to hide imperfections on your teeth, they're primarily used for cosmetic purposes. However, crowns combine both cosmetic and restorative qualities. They can improve the look of your smile while also restoring the function and strength of damaged or decayed teeth.
Cost – It's hard to say with certainty what the exact cost of each treatment will be as it depends on your unique case. Since veneers are often cosmetic, most dental insurance policies won't cover them. Because crowns are considered restorative, it's more likely that your plan will partially cover having one placed.
Timing – Veneers usually only require two appointments, while crowns need more since they have to be made in a dental laboratory. The exact timeline of the dental crown process depends on the type of crown you choose.
Which One's Right for You?
When making your decision, you must consider your unique oral health needs and goals. If you have a large filling, root canal, or cracked tooth, then a dental crown might be your ideal solution. The restoration will help keep the tooth intact and protect it from further damage. But if your issues are relatively minor and cosmetic, veneers may be the better choice. They can hide almost any imperfection and improve your appearance in no time.
Are you still unsure whether veneers or crowns are right for you? Contact your dentist and schedule a consultation. They'll evaluate your needs and goals to help you decide on the best course of action for your smile!
About the Practice
At Avon Dental Group, we treat every patient that walks through our door like a member of our very own family. Our team strives to provide high-quality dental services that are guaranteed to exceed even your highest of expectations. If you're having trouble deciding between veneers and crowns, we're more than happy to help you make the right choice. To make an appointment, visit our website or call (508) 587-8300.
Comments Off

on Veneers vs. Crowns: Which One's Right for You?
No Comments
No comments yet.
RSS feed for comments on this post.
Sorry, the comment form is closed at this time.