October 6, 2021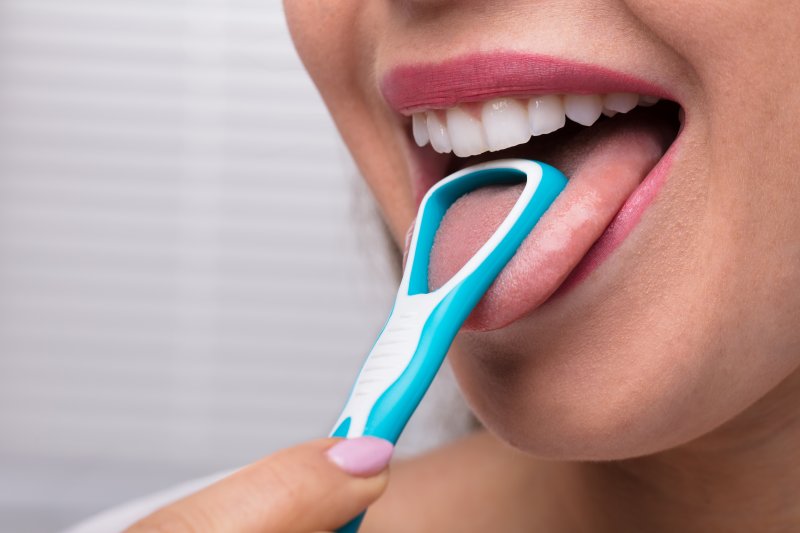 Following a solid at-home dental care routine is crucial for maintaining good oral health. Although being diligent about brushing and flossing is certainly important, other practices are just as essential – even though they're often overlooked. If you allow certain habits to fall through the cracks, you're putting your mouth at an increased risk of oral health problems, resulting in complications down the line. That said, here are some oral hygiene best practices you should never skip.
Regularly Replacing Your Toothbrush
When was the last time you replaced your toothbrush? If you can't remember, then it's probably time to swap it out for a new one. After months of consistent use, your beloved bristles will naturally become worn-down, splayed, or frayed. Once they reach this point, they're not as capable of cleaning your teeth, gum line, and hard-to-reach areas effectively. That's why dentists recommend that you replace your toothbrush every three to four months – sooner if the bristles are damaged. By changing out your toothbrush regularly, you can ensure you're getting the most out of your brushing sessions.
Cleaning Your Toothbrush
You should always run hot water over the head of your toothbrush before and after brushing your teeth. Doing so helps eliminate bacteria that may have accumulated in the hours between uses and after brushing. It'll also help soften the bristles and remove any food particles or excess toothpaste. For this technique to work effectively, keep in mind that the water should be hot enough to produce steam. If you would like to go an extra step, try soaking your toothbrush in an antibacterial mouthwash!
Using the Right Equipment
Did you know that the tools you use can also impact your oral health? While shopping for dental care essentials, make sure you always choose fluoride toothpaste and a soft-bristled toothbrush that fits your mouth comfortably. Fluoride is an essential mineral that helps protect your teeth from cavity-causing bacteria and harmful acids. It can also help minimize tooth sensitivity and brighten your smile! If it's time to swap out your toothbrush, consider getting an electric one or one that's battery-operated. Studies show they're more effective at reducing plaque and gingivitis than manual brushing.
Scraping Your Tongue
Many people neglect or forget to clean their tongue regularly, even though it's critical for maintaining good oral health. Food particles and other debris can get trapped in the tiny bumps and crevices on your tongue, attracting bacteria that can accumulate and lead to bad breath, decay, and even gum disease. To clean your tongue properly, use a soft-bristled toothbrush and a dab of toothpaste. Gently brush it starting towards the back and moving it forward. You can also use a tongue scraper if desired – it's just as effective at removing bacteria!
It's never too late to start improving your oral health. Try incorporating these oral hygiene practices into your routine to keep your mouth in its very best shape!
About the Practice
At Avon Dental Group, we provide exceptional, comprehensive, individually tailored dental services that the entire family can enjoy. We are passionate about educating our patients to help them make confident and well-informed decisions for their smiles. For more oral hygiene tips, visit our website or call (508) 587-8300.
Comments Off

on 4 Oral Hygiene Practices You Should Never Skip
No Comments
No comments yet.
RSS feed for comments on this post.
Sorry, the comment form is closed at this time.