March 4, 2022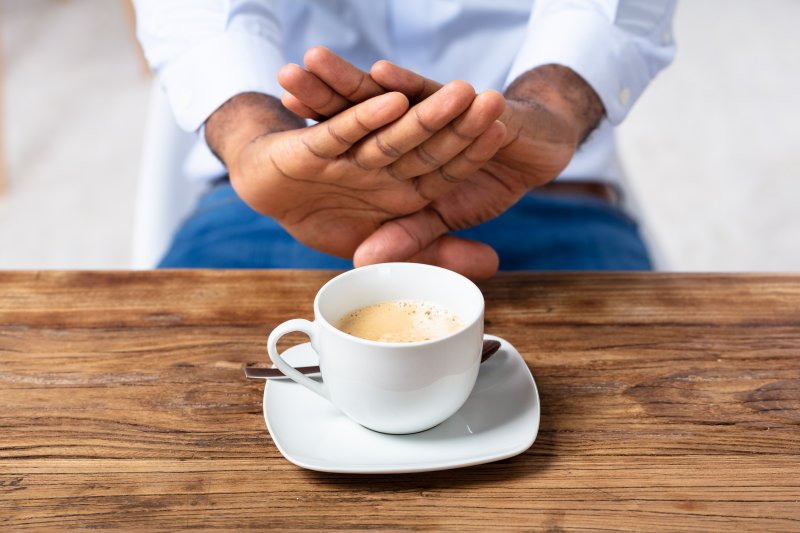 Teeth whitening is a great way to give your smile a fresh start! Not only will it clear away years of discoloration, but you'll also be able to enjoy a brighter and younger look. Now that you've taken the opportunity to enhance your pearly whites, you should consider how to make the most of it. One of the best ways to preserve your improved look is to keep away from eating or drinking certain items. Read on to learn five foods you should avoid after teeth whitening.
#1: Blueberries
While blueberries are one of the many delicious fruits to enjoy, they also easily stain your teeth. Not only do they contain plant dyes, they are also acidic. After the whitening treatment, the enamel of your teeth will be slightly weakened due to the bleaching process. Acidic foods can then further damage the teeth and lead to sensitivity. For this reason, it's best to avoid blueberries and other acidic meals for a week or so after your appointment.
#2: Dark Sauces
One of the simple ways to decide whether a food is safe for your whitened teeth is if it'll stain a white shirt. And if you like fast food restaurants, you know sauces are some of the best delicacies that can easily stain your clean clothes. Dark-colored sauces like tomato sauce, soy sauce, or mustard are also able to stain your teeth, especially if they contain acidic ingredients.
#3: Coffee
A morning cup of coffee can pick you right up to get you started on a great day! Unfortunately, it can also ruin all the work from your teeth whitening. Not only is this beverage dark in color, it's also acidic in nature. To avoid discoloring and weakening your brightened smile, try taking a break from caffeine and instead drink something like herbal tea for a while.
#4: Red Wine
It's said that occasionally drinking red wine is beneficial to your cardiovascular health, but it's also one of the biggest culprits to staining teeth. After teeth whitening, it's best to avoid alcohol altogether to keep your pearly whites safe and clean.
#5: Soda
Soda is dark in color, acidic, and contains heavy amounts of sugar—none of which are healthy for your grin! Your dentist is likely to recommend you avoid soda after your treatment, or at the very least to drink it with a straw.
Getting your teeth whitened is a valuable method of revitalizing your smile, and you should try to make the most of the opportunity by keeping away from certain foods. And if you need tips on other ways to preserve your bright improvements, talk to your dentist today!
About the Practice
Avon Dental Group offers top-quality and caring dental care for Avon, MA and the surrounding neighborhoods. With a focus on personalized treatments, you can be sure they'll do their best to help achieve the smile you deserve. Want to know more about which foods you should avoid after teeth whitening? Visit their website or call them at (508) 587-8300 today!
Comments Off

on 5 Foods You Should Avoid After Teeth Whitening
No Comments
No comments yet.
RSS feed for comments on this post.
Sorry, the comment form is closed at this time.